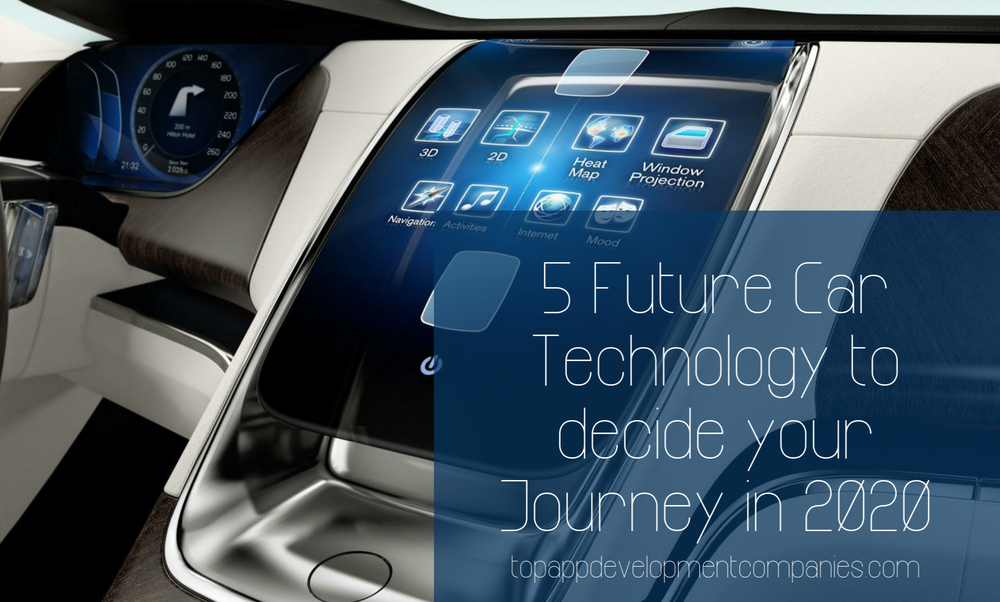 5 Future Car Technology to decide your Journey in 2020
07-25-2016
---
Comparing Automobile industry with the Computing industry is like comparing two entirely different technologies that will reshape the human life and its lifestyle. We are benefited with the extreme high-tech smart-phones and the mobile apps that leverage our services at the doorstep and the Ipods streaming stay in our pockets and GPS devices hitched with our dashboard.

Though automobile industry is a bit behind but still, there are many promising technologies and the features to be arrived by 2020. Let's have a look on those features.

1) Wifi:
The connected car is the third largest growing technology device which in a race with the smart-phones and tablets. There are several manufacturers that have already integrated wifi with the cars that transfer data via home networks from laptop and PC. While there are some that are still working to bring up this technology in existence. A company like Ford has introduced this system into some of its models and Toyota is working on the same to bring it on the bang.

2) Voice recognition:
It is one of the most important technological promotion in automobiles. If texting leads to increase in accident ratio, what if drivers are able to update their FB page, tweet and can watch live videos on You-tube? Though Voice recognition is still making its way from newness to necessity in smart-phones it is the hardest technology to master it out. But still, it's quite necessary to succeed in the car industry as transportation sector is in the urge to make voice control all smart-phones, tablets, mp3 player and other devices in the car.

3) Digital Dashboard:
You're on the way and you want to find a hotel. You just pick up a phone, open an app to search for nearby hotels and get directions through or may make use of GPS. But by 2020, your dashboard will seem like a huge iPad. It means that your car system can be connected to the cloud that your mobile phones use and that leverages you to continue with your text, calls, Social updates etc. So whenever you are about to check in a just open app of any hotel via voice command, let your car speak through map based search browse room rents and book it while parking. It is quite simple to operate and advance that makes our traveling easy.

4) Remote control:
It's a system that allows mobile owners to identify, unlock and ignite their car remotely and can also turn on their AC as well can receive a text if any damage found. The next version can be such that it memorize and make use of GPS to identify the nearness of the car.

So, these were some of the technologies that decide the future of the automobile industry. Many more technologies are going to be synced in near future. Till then, stay tuned to top app development companies and contact us for further queries.
Back