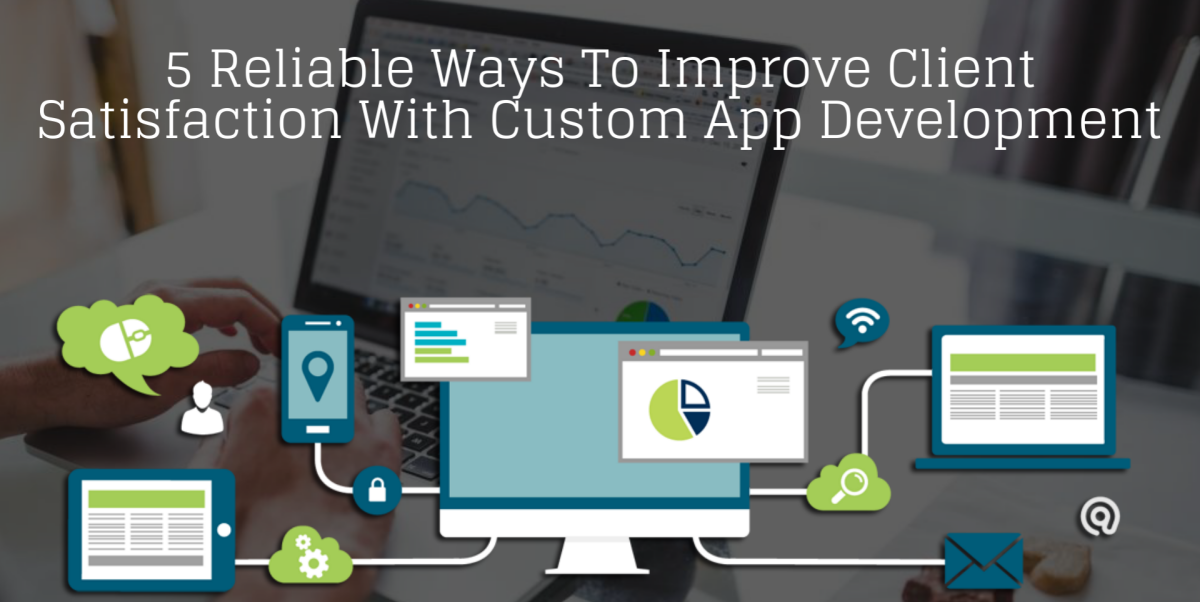 5 Reliable Ways To Improve Client Satisfaction With Custom App Development
12-14-2016
---
Smartphones have elevated the world like a storm. Big applause to various mobile applications that play a crucial role in providing users access to almost everything in a single tap. Mobile applications are one of the biggest reason to revolutionalize the smartphone industry that has made entire world going smarter. It's the fact that development of mobile applications is driven by user demands and requirements. The majority of the business and enterprise would approach to develop a custom mobile app for their business that meets their business needs and guidelines. Customers put forward their requirements and it's duty of app developers to transform those app ideas into the workable mobile interface. As we know customer satisfaction is one of the primary objectives of any mobile app development. So, the following are some of the factors that can help to ensure client satisfaction at greater scale.

1. Planning Is The Ultimate Key To Success:
Planning is the ultimate key to ensures the success of any venture. Anything if well planned will help you to find bugs and solve issues at a faster pace. Planning is like a mirror for clients to judge your professionalism by the way you execute it. They would always prefer to hire best planners from one of the top app development companies that would reduce down risk, bugs and delays at the larger scale.

2. Quality – A Paramount Feature!
When you are developing a custom mobile app for any business or enterprise, make sure that you do not compromise with application quality. Whenever you deliver any app, the first and the foremost thing that any client would check is, how strong your app is? Will your app quality be able to delight customers? If you compromise with app quality, you may end up losing client project.

3. No Lack Of Communication:
Practicing proper communication channel between client and company is most important for successful delivery of end product. Proper communication channel should be decided to execute all necessary information like project progress, update details, reports etc.

4. Do Not Over Promise Things:
During documentation and agreement signup, make sure that you do not over promise more things. The best strategy would be to develop diplomatic agreements and then leverage some extra feature or module during the implementation stage. Deploying more than stated things would boost up client satisfaction. It will indirectly develop a feeling of reliability for the company.

5. Client Feedback:
Client feedback is one of the most important factors to be considered during project development. Consider client feedback and put efforts to implement the suggested changes in best possible manner. This will not only boost client satisfaction level but will also ensure to leverage best-rated quality product.

Practicing above stated key points will surely help you out to attain client satisfaction in custom mobile app development. So, do you wish to develop next custom mobile app? Want to develop an app that meets your business need? Just drop us your quote and we will get back to you soon. Contact us now for best app development.
Back