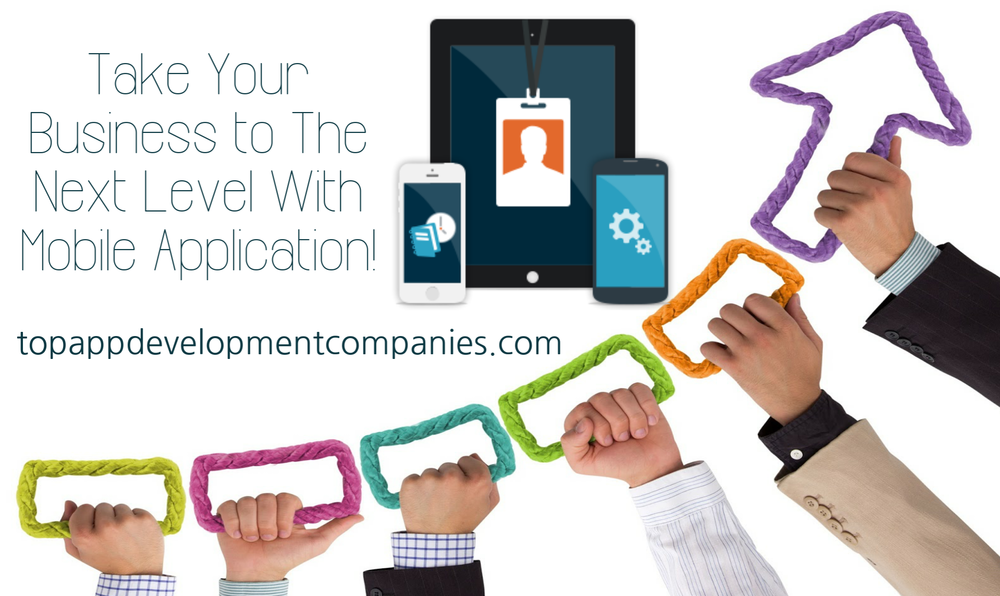 5 Unique Ways - Mobile Application Can Take Your Business to The Next Level
08-22-2016
---
It is possible that your website is serving your business to a great extent & you are doing absolutely well. However, don't you think that in this modern world, where reputed top app development companies are going app-only and great businesses are thinking for mobile-first, you should have a mobile app to support your business and take it to the further level. Don't you think that you should get an app for your business? If yes, then let's discuss some amazing ways to boost up your business to the next level with mobile application below.

To make life easier:
As related to websites, an application can be accessed more simply by the users. Users do not have to open browsers, icons of apps stay on the home screen of their smartphone. So, whenever they need to seek some information regarding you or contact you, they can immediately open your app & get the work done. Additionally, there are some applications that work offline, so users can access them without internet connectivity.

To make clients engaged:
Your application is your promotional tools where you can showcase your products & services in such a way that your clients get turned towards them & tend to purchase them. You can offer loyalty awards & points to attract clients & implement various marketing tactics to get maximum clients.

To track users:
Once a user downloads your app, You can track their navigation and analyze user's behaviour as well as you can find their browsing pattern. Additionally, you can think of ways to serve them even great, as you will know their needs much better.

Boost up sales:
Once you get users to download your app, it is all in your hands. You can join them with great user experience & impress them with the user interface, quality of your products & services as well as the creativity. All these will provide to boost up your sales & profits.

To stay competitive:
The last but surely not the least, all your opponents got mobile app and they make the most out of it to take their business to the further level. So, if you want to keep up with the pace and get ahead of your opponents, you should have a mobile app too.

Now that you are aware of some of the best advantages of making a mobile app for your company, you must invest in one as soon as possible. The field of enterprise mobile app development is advancing each day & you will get lots of options to choose from when it comes to app platforms or technologies. Also, there are lots of mobile app development companies that give app development services. So, you can pick the one that gives the best custom mobile app development services at cost effective rates.
Back