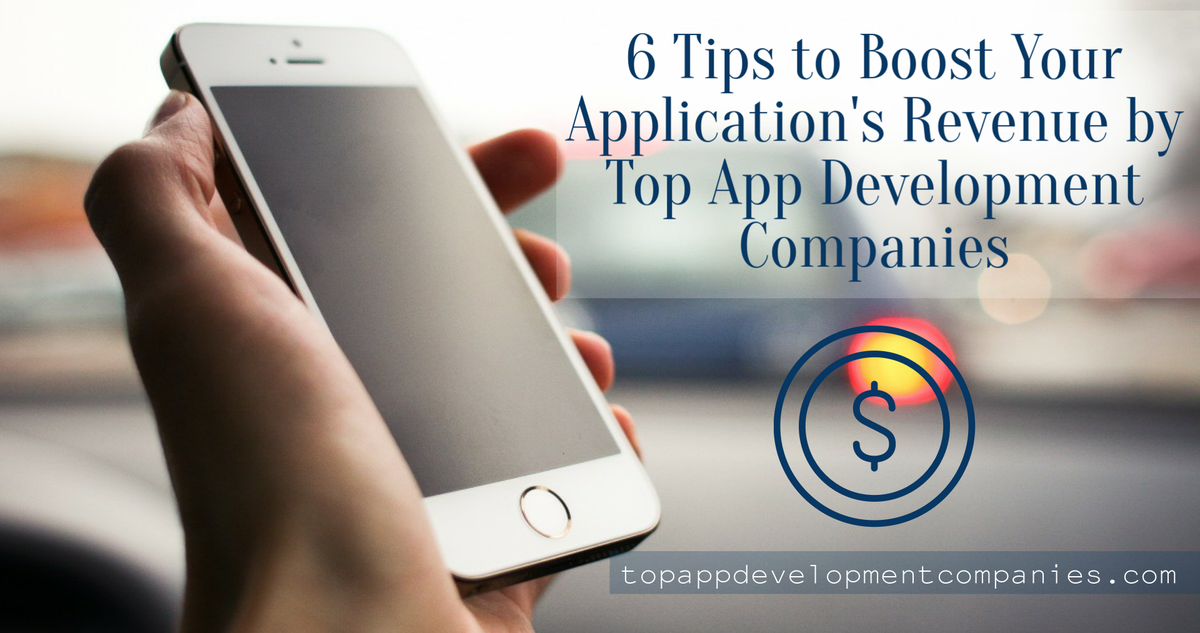 6 Tips to Boost Your Application's Revenue by Top App Development Companies
09-12-2016
---
The race in today's communication system has allowed tech-hunters to provide immediate services to the majority population. The invention of new IT innovations has changed the way humanly behaves. Hardly there are people that haven't heard about the mobile application. If you want something then, you need to pay the price for the same. Developer constantly strives to build uniqueness in each and every new app they begin with. As per the statistics, it has been noticed that approximately 85% of the applications in the app store falls in the freemium category. So, how do these app developers make money? So, if this application falls in the freemium category then other 15% are referred as the paid ones. So what's the better option? - should go with free or the paid version. If you go with the paid version then, you need to give something solid to the audiences and so it's better to go with the freemium model in initial stages. In such case you can avail two benefits: 1) Attract users 2) Earn money. Let's deep dive how developers can earn money from free apps.

1) Sponsorship:
The central idea of this methodology is to develop an application in a way that it targets specific set of the audience. It will help you to identify the company or person whose target is the analog to you to deal with them in order to sponsor your app.

2) Freemium Up-sold:
Have you ever thought how app developers would earn money from the freemium model? Generally, freemium concept states that initially user can download and make use of the app for free but to make use of premium and additional features, users need to make in-app purchases. What I meant from freemium up-sold is that: Apps are offered for free with the limited feature set and to unlock the next newer features you need to buy in-app purchases.

3) Amazon:
This is something one of the newer and most effective way to make money. Generally, as per Amazon rules, In-app purchasing and advertising is restricted. If your application comprises of In-app purchases, then you need to pay off the decided fees to list inside amazon listings. For users, it's quite simple to make use of all such features and use the app for free but, developers do earn money through amazon that pays the handsome amount of $0.02/user for every single minute.

4) Subscriptions:
The subscription model is quite clean and simple. It works quite efficient with updated application like apps with uniqueness in audio or video quality. Though these type of applications are free to download still, users need to pay regular subscription to access application content.

5) Affiliate Marketing:
Affiliate marketing has a simple concept. You get paid with some revenue whenever you promote and sell someone's product and services. Using this method will help you to promote other application along with your's and can promote products with the help of banner and pop-ups.

6) Advertisement:
One of the simplest and commonly used method to make money via free application is advertisement. Whenever a user clicks on your advertisement or if you display advertisement within your product, you earn money. Some of the most common ways to earn revenue are; PPC (pay per click), pay per impression, per installs etc.

Summing up
These are some of the most common approaches to earn some extra cash along with app development. Hope that these tips shared by top app development companies will help you out to get the best out of your app development. Still, if you have any queries; drop us a quote to avail our services.
Back