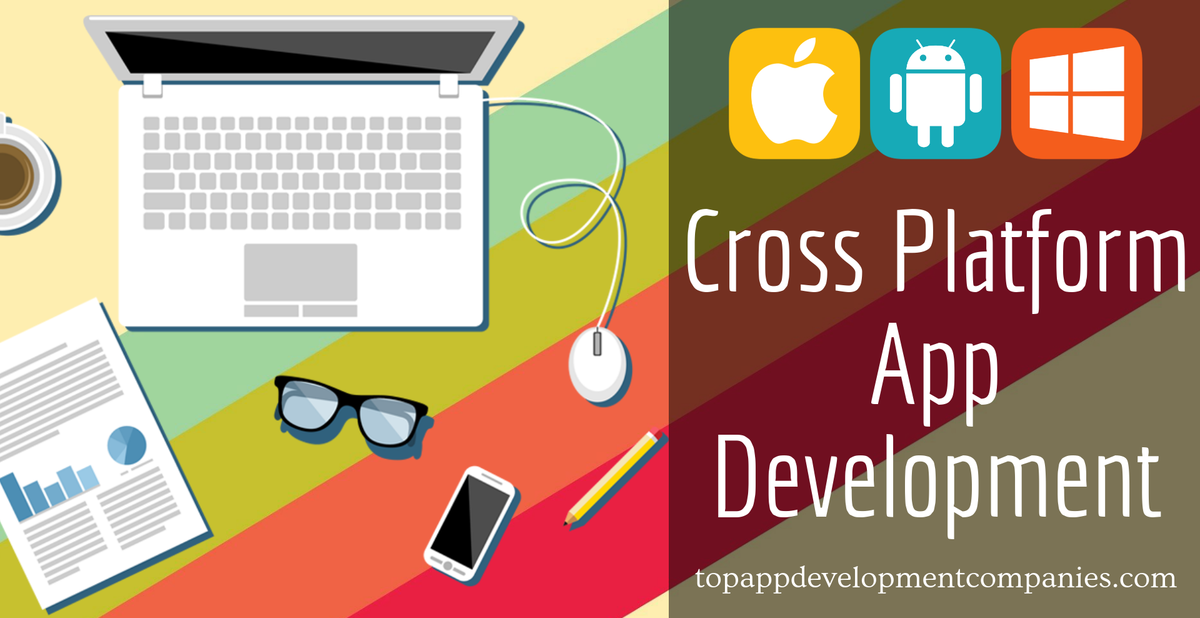 Cross Platform App Development : Resizing Mobile App Development Cost For Business!
09-22-2016
---
When you think about mobile application development for your business needs, there are many key questions that need to be answered before we actually begin with development. What your app will do? How would you define its appearance? Will you develop app in-house or will outsource the app? Will app fulfill your business plans and fit into requirements? One of the core decisions that needs to be made is, deciding between native vs. cross-platform mobile app development.

Native mobile apps are the one that is developed targeting specific platform, like iOS or Android. It runs only on the intended platform an app is developed for. On the other hand, cross-platform mobile apps are designed to work simultaneously on any number of smartphone devices.

Though many amongst us have heard about cross platform and hybrid app development. Still, the assurance to go with one platform is lacking. So let's identify how the adoption of cross-platform app development approach would help us in reducing app development cost.

1. Quick Turnaround:
As the applications developed are cross platform, it becomes quite easier for developers to schedule their task. Moreover, when you need to implement the same functionality over multiple platforms, then developing the application for multiple platforms is time consuming and tedious job. Each platform application needs to be developed from scratch, which will consume huge resources and prove to be costly. On the other hand, hybrid app development will result in quicker development with less cost and resources.

2. Code Reusability:
The code used for creating cross-platform app development can be re-used multiple times in another project having the same scenario. This will allow app developers to dig into the library of already created code pieces and assemble them to develop applications more efficiently. It will lead to cost-reduction in app development, as the app is developed and deployed in a brisk manner.

3. Easy Cloud Integration:
Cross-platform application is quite easy to integrate into the cloud for enabling hosting services. If app developers succeed in the development of an app which is universally compatible with all devices and its configurations then, a business can easily take all the cost-saving advantages that cloud hosting offers to its application. cross-platform makes handling of security easy as business needs to maintain shield for one app rather than many.

4. Quicker Deployment:
Cross-platform applications are built and deployed from the web server of the development company and are accessed via users' browsers. Once the application is deployed, it results in a quick process that can make immediate use of your mobile app after completion of the deployment process.

5. Easier to Update:
As application developed are cross-platform and is accessed through the medium of the internet, updating them is quite easy and simple. Earlier, users need to download each and every update which is eliminated over here. Here, apps are updated automatically and this ensures that all users have access to the latest app version globally. It reduces your cost at larger scale while promises comparatively good user ratings and reviews for the application.

6. ROI:
Don't you think it's quite natural and obvious? Well, overall efforts enforced in the development of the hybrid mobile app is quite low and so, it reflects in reduced development expenses. As the only single application is intended to be developed for versatile platforms, briskness in application delivery is what we can expect. Consider other aspects like quality assurance and testing of app, deployment and app marketing, support and maintenance. As all these parameters are concerned with the single application rather than multiple, results will be quick. The gradual decrease in cost will allow an enterprise to make their revenue plans in quick actions. All these will eventually result in more ROI generation for the application.

Wrap up:
Whenever you develop the cross-platform app for your business, it will leverage you with the opportunity to target large user base. Your app will be exposed to multiple devices and its operating system which will lead to increase in more user base. Marketing team despite focusing on multiple apps will work on a single app which will reduce the cost on a larger scale. So, are you thinking to develop cross platform app fro your business? Then, hire best app development team amongst the top app development companies and explore more opportunities with your app. Contact us now.
Back