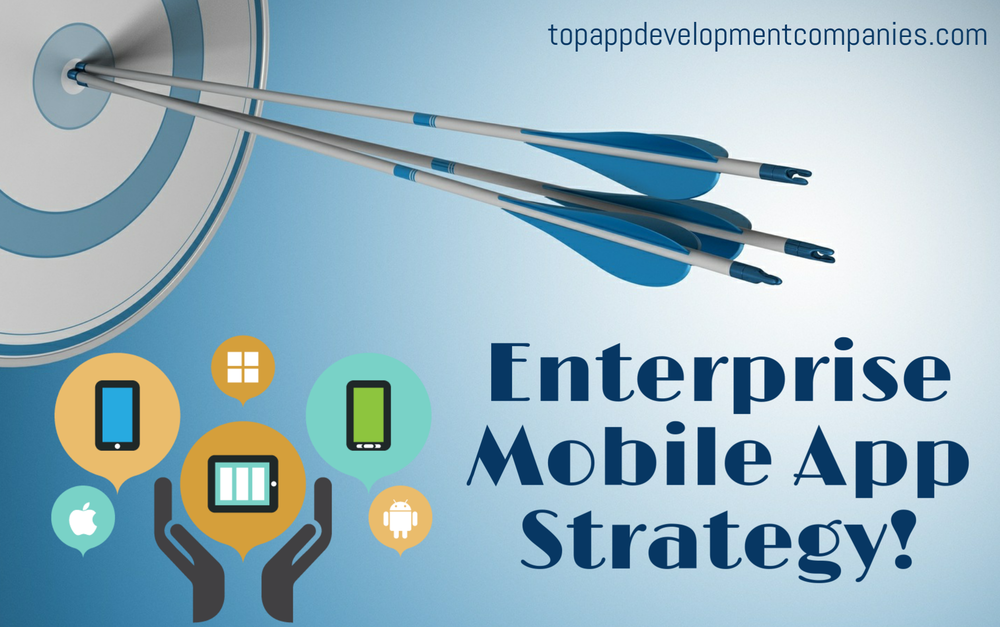 Enterprise Mobile App strategy : 5 Key-takeaways to Develop Best Mobile App Strategy
08-29-2016
---
There are many books that have presented their mobile app development strategy – mentioning the tips to get started up, points to be included, the importance of mobile in enterprise industry and so on. Everyone has their own way to prototype their app development strategy. Even the way to develop the prototype of mobile app differs company by company. So, here are the steps shared by top app development companies that they follow to develop the best of enterprise mobile app strategy.

Step 1: Identification of Business Objective & Goal of End-user
The first step to consider is an identification of business objectives to be achieved and end user goal. You have to decide what outcomes do you expect from your mobile app development – whether you want user retention, highest download, In-app purchases, increased revenue, best customer experience? And yes, do not forget to keep user goal into consideration – As they also expect to get something out of interaction.

Step 2: Find Your Mobile Moments
Once you are clear with your business objectives along with the end user goal then, it will help you to define your end user mobile moments – Meaning the key takeaways that drive users to your mobile app. You can scrutinize what drives more users to your app. There can be various mobile moments like deals and discounts, special offers, push notifications etc that attracts more user to your app. Finding the right one's needs deep analysis and expert marketing team support.

Step 3: Evaluate Mobile Channels
Then, it's time to consider the communication channel that you are going to offer your users – mobile apps, SMS or email? Take into consideration audience, task and reach of people along with cost and time to market. Example: If you are thinking to provide affluent and holistic banking experience then it's quite natural that you will look for mobile apps. However, if you wish to send any fraud, junk or irrelevant message then; you will make use of text message as, many of your customers do not make use of your mobile application.

Step 4: Deciding Solution Approach
Now, one of the most important and crucial decision to make is – how to implement your app development idea? Whether to opt for an in-house development team, hire any app developer or to go with offshore app development company. You need to consider your company budget and resources to decide for the best option you can afford.

Step 5: Selection of Vendor
Lastly, if you decide to go with a partner solution – you'll need to figure out for partners that can serve your immediate needs while allowing you to expand services across the globe. Do they offer a point solution for a single requirement or a platform to maintain your requirements across the overall organization? You also need to consider company features such as mobile experience and financial company stability – especially, if you wish to maintain a partnership for long terms.

Key-takeaway of the session:
Some of the most important thing to be considered is that, before starting off with any mobile app development; you need to make a blueprint of it. Hope that this post will help you out with mobile app prototyping. Still, if you have any concerns contact us for further guidance.
Back