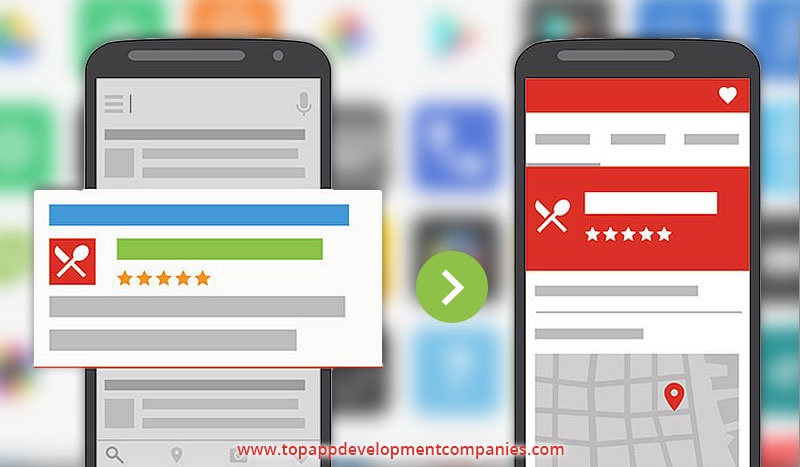 Everything you should know about Google's App Indexing and it's uses on Android and iOS
11-23-2015
---
Google always come up with something new. This time it has come up with something really interesting which is called "Google: App Indexing". Now for the new bees, let us first know what is Google's App Indexing. Google's App Indexing is a structure that permits users to click from the listing in Google's search results into apps on both platform Android and iOS on their smartphones and tablets. Basically, This Google's App Indexing was launched in October, 2013 for very selected set of publishers and it was expanded for use of any one in June, 2014. To go further about it, Google made it available for those who doesn't have any particular app in April 2015. And Finally the support for iOS via Chrome was announced in May, 2015.
Now what this App Indexing Does? How it works? Not to worry! We are here to tell you about everything. Google's App Indexing assists you get your mobile app found in Google Search. Once your App is indexed or listed and when mobile users search anything in Google search engine related your App, they will get a button of "Install" to get your app on the spot. This will surely increase your app install. Isn't it so great! Well, surely it is!
Get Your App in the Google Index
App Indexing places your app content in Google Search results! This means that if a user has your Android or iOS app installed and wants to search any content deep in your app than they can easily find it directly with this very new App Index in Google search results.
App Indexing also influence ranking for both iOS and Android users whether users have installed your app or not. This means that Google will use the whole content within your app as a signal in ranking and not just the web content of your mobile application but the only requirement for this is that your app should be indexed.
Now let's say if Top App Development Companies are creating an app for Android, there is also another way to re-engage your user on a maximum level. When your users start type their query into Google Search they will get the deep links of your app . That means App Indexing powers the "Search Autocompletion". App Indexing also helps your to keep your users coming back to you again and again.
For Example if a user is searching the Live Nation App and got some information about a concert that he likes but is not sure about her visit to the concert. But later in the week or month when she search in the Google about the same concert, that link will appear as autocompletion and she can book the tickets effortlessly.
Benefits to Android Developer:
1) Increase App Installs: Users who browse from their Android Device and have not installed your app yet than App Indexing gives an Opportunity to your app to do so for matching queries.
2) Drive Re-Engagement: App Indexing permits our structure and systems to encourage Search results from installed apps and give enhanced & improved display elements, such as your app icon. In addition, working on App Indexing API will allow query autocompletions for your Android apps. This means that a mobile user who writes a query into the Google search will see your app be visible in the autocompletion drop-down when that query matches content in your app.
Benefits for iOS Developer:
Drive re-engagement: Merging the App Indexing SDK permits our systems to promote Search results from installed or downloaded apps, and gives enhanced display elements, such as your app icon. This is same as Android.
How does it work:
Placing up App Indexing for your Android and iOS the following basic steps:
1) Support HTTP deep links in your mobile app.
For Android—add intent filters to your manifest and integrate your app to your site. For iOS 9—support universal links and upload the apple-app-site-association file for App indexing.
2) Execute App Indexing.
For Android- Use the App Indexing API. For iOS 9- Integrate the App Indexing SDK.
3) Check your implementation as follow.
For Android—view how your links function in Google Search results either from the Search Analytics tab, or by extricating the referrer information that Google connects to your links. For iOS—Referrer information for iOS universal links will be coming soon.
So to sum up we can clearly see that many App Development Companies will be benefited with this. Also many App Developers. We hope this article will help you to understand about App Indexing and much more about it.
Back