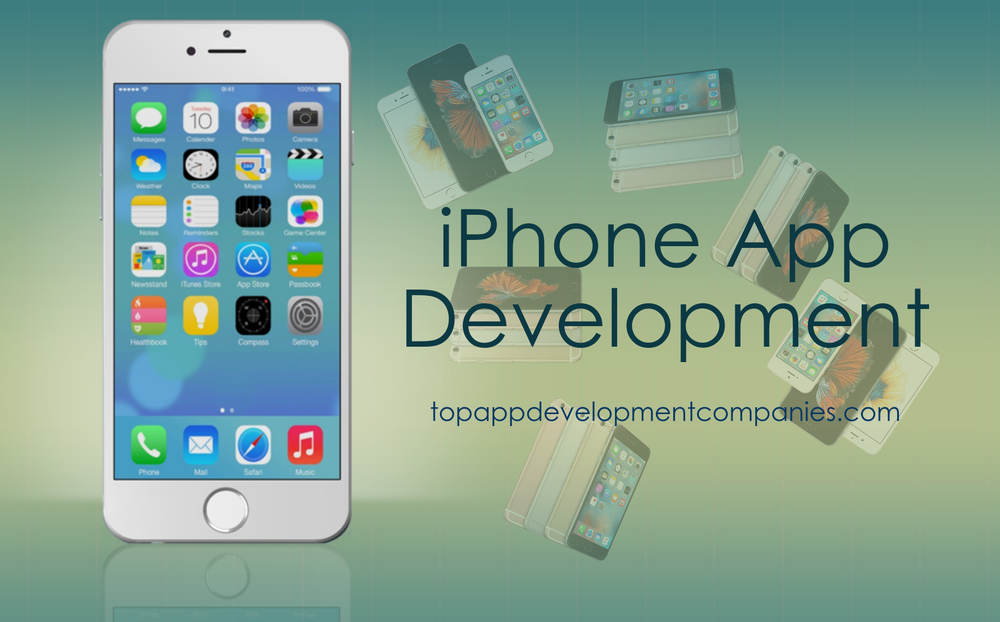 Follow These 5 Trends to Stay Ahead With iPhone App Development in 2016
07-13-2016
---
Mobile applications have changed the approach of the way we make use of our smart-phones. Gone are the days when we make use of our cellphones just to make a call. Now, the current trend has made calling as one of the basic and most least used phone feature. Apple has widen the potential use of an iPhone by the total number of apps available on the Apple store market, which is currently 1.5 million. Mobile apps have become one of the best approach to advertise and promote various businesses and so, any change in developmental trends is quite relatively watched and observed.
Apple iPhone targets to customer basic needs and interest and sends them advertisement related to that. Though access rate of iPhone is thrice more than that of Android, app developers can gain more from the Apple iPhone market about their strategy to discover apps and related advertisement and promotional aspects. So, let's look out for the trends to be followed that will stay long with iPhone app development in 2016.
1) Free apps
In accordance to report published by Gartner, the apps that falls under freemium category rise high as compared to the paid one's as people always tends to opt for free rather than paid application. These freemium apps generate their income through in-App purchases and the total of mobile app is growing up at a scale of 300 billions and yes, Hybrid's are also one of the most expected as well as trend being highlighted in 2016.
2) Swift is the way
With the arrival of swift in 2014, it is considered as one of the most used language for development of ios application. Most of the top app development companies have connected Swift with Yahoo and LinkedIn and to head it Swift 2 has been unleashed with more developer features for better application development.
3) iBeacon
The invention of technological sector has booned us with the rich technology like iBeacon, which has been integrated to iPhone that aids customer with the location. Invention of iBeacon has leveraged app developers to develop customized and personalized application along with targeting advertisements based on the data and information generated from nearby areas like that of shopping malls, theaters, Supermarket etc. iBeacons has proved to be one of the best way for marketing as well as creating campaign.
4) Wearable Gadgets
The Apple Watch forced the market to create apps for the device. The overall apps for the iPhone is anticipated to be double by the end of 2016. Though the aggregate of Apple Watch users strikes to 10,000 yearly. But, the invention of more creative applications for iPad, iPhone and Apple Watch will surge the market with more number of users.
5) iOS9 and Application security
As per the research carried out by Gartner, more than 1/3rd of the mobile apps do not meets security standards as suggested which opens the door for vulnerabilities with the mobile apps. As many customers are engaged with the In-App purchases payment needs to be carried out by debit/credit card which makes those delicate data at risk. And such risk is noticed by Apple Inc which pushed developers to integrate certain security measures with its iOS 9.
6) Focus on M-commerce
With more amount of customers getting engaged with online shopping, major businesses are turning towards own application development to compete with the opponent companies. This is one of the captivating opportunity for iPhone app developers to develop applications that integrate easily and smoothly will be supreme.
So, now that you are well-versed with the iPhone app development trend, it is highly desirable to keep these trends in mind when you are about to venture any iPhone application for your business. As you know development of an app is not a jig-saw puzzle. It needs strong analysis and dedicated development team and yes, Hyperlink Infosystem is blessed with both the factors. Hire iPhone app developer from us to develop outstanding mobile app for your business. Contact us now to discuss further!
Back