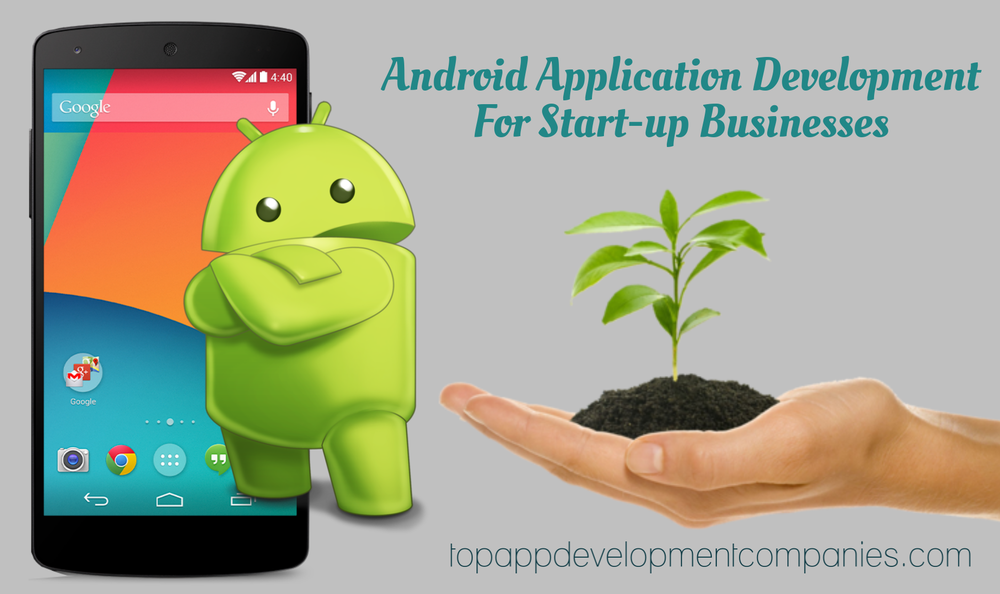 Know Benefits of Android Application Development For Start-up Businesses
09-03-2016
---
Mobile apps are all around us and in today, it has become difficult to imagine a life without mobile apps. Right from food ordering to wash services, mobile apps are constantly there to serve us. Two platforms specifically iOS & Android rule the smartphone space and so more than 80% to 90% of the mobile apps are built on these two platforms.

While iPhone is mostly preferred in the American & European countries and Android has a larger market in all over the world. Reason being it is an open source OS and always open for changes. Furthermore, all the major brands like Samsung, HTC, Sony prefer Android. It is obvious from the above-mentioned fact that Android is the most used platform & it's clearly something you can not miss. Every business whether it is B2B or B2C, today requires a mobile app & Android has the largest reach. For mobile app development, either you can choose in-house development team or you can hire a reliable Android app development company.

I have listed down some magnificent advantages of developing an Android app. Simply, scroll down to have a look.

Global Reach:
There are lots of Android users scattered all over the world & Play Store has lots of apps catering to the requirements of those billions. If your company unfold significant problem, then there is no difficulty that your app would rock the world. Android is the most used platform and therefore creating an Android app would get you more results.

Easy Entry:
Startups work on very strong capital & therefore Android is the most viable platform in the first phase for them. Licensing fee & all the costs are much lower as compared to iOS. Also, the yearly fee for Android Play Store is less than Apple's App Store. The single thing that you require to take care is, develop a flawless product that suffices to the requirement of users and leaves the rest.

Cost Effective:
The base of Android application development is Java that has a powerful set of libraries. Furthermore, Android app developers are more in number and hence are available at affordable prices. iOS development is a little tough & hence developers charge much. This is yet another reason why you should get an Android app catches right now.

Multiple App Marketplaces:
Android is very open in its policies. Android apps can be distributed on various channels like Amazon, Samsung and much more. These third party app stores have a good reach & they get a good number of users for your App. You just require to beats all the broken right and rest would be a cakewalk for you. Android is the most feasible & viable platform for startups as of the different reasons mentioned above.

There are so many top app development companies who have the team of skilled android app developers. If you have an app idea then you should choose the best one amongst them. Contact us for the further information.
Back