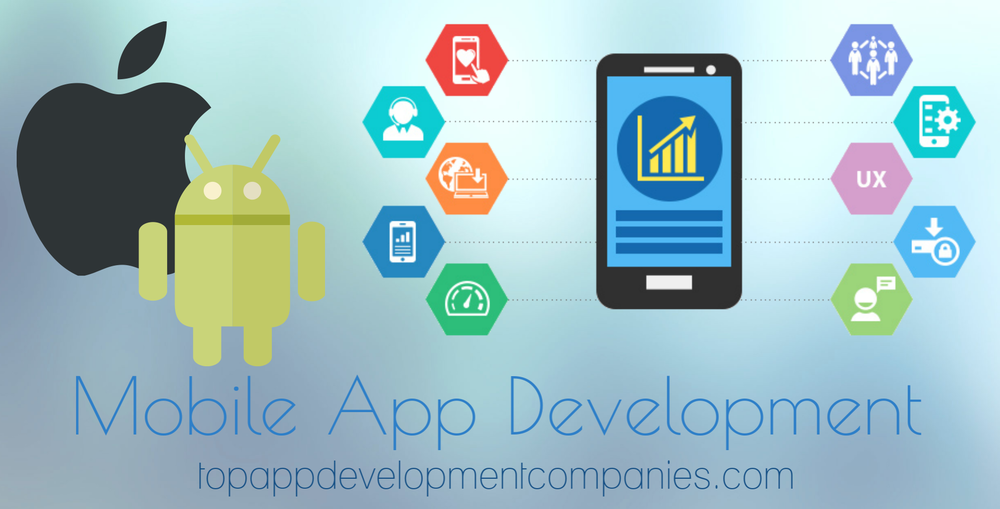 Mobile App Development : 5 Stunning Ways to Boost up Your Business With App!
08-08-2016
---
With the increased use of mobile, a number of consumers are also being overwhelmed by apps.
In fact, smartphone users spend 85% of their total mobile time interacting with the app. In comparison to traditional websites, applications are faster and allow businesses to interact with their potential clients in a different and tailored manner. But still, there are many businesses that do not have mobile apps. Let's know why?
Why Don't many businesses do not have the mobile app yet?
Problem:
Despite these most optimistic prospects, about 45% of businesses don't have an app and the reason behind this is that they feel that they no longer need an app yet and another reason they consider is that it is quite expensive enough to develop a fully functional app.
Solution:
They can choose a tool at quite a reasonable price where the user needs to pick the template and all other elements and jumble them together as per their requirement. Now your app is ready within your budget.
For the Enterprise that thinks that development of an app is useless investment or it is expensive enough to develop we are offering you mind breaking solution to make most out of your app that leads success to your business.
5 stunning ways boosting up your business
1) Use Relevant Push Notifications
Push notifications are one of the strongest means to attract users as users are always glued up with their smartphones and so they are bound to check all the latest notification and updates you send them via push notification. But make sure that the notification is related to the product you display inside the app. The irrelevant notification may annoy the user and they may end up uninstalling your app.
2) Create Dynamic Offers
The data collected by the means of campaigns, pools, geolocation or through any other means proves to be useful over the time as these data can be used to create specific offers targeting to some specific type of client. This strategy can prove to be advantageous especially when the business is slow.
3) Enable Auto-fill
What do you want people to do when they interact with your app? Shop from your app? Subscribe to the newsletter? Give feedback? In all such cases, the most appreciated quality of the app is how each and every action is completed within the shorter time span. This facility makes user interaction interesting as well as conversion easy.
4) Offer Added Values
Another method to grow your business with an application is through leveraging users added value, in terms of ease, comfort or additional benefits. Make those customers feel like a member that are loyal to your application.You can make them feel special by offering new products previews & special discounts on specific products/items. Consumers will enjoy and will revert back to your app by making purchases.
5) Create Loyalty Programs
Applications are one of the direct means to retain your customers. Here Loyal customers are defined as the user that makes regular purchases leading to a guaranteed profit. Let's consider Starbucks app: After signup process, customer make the request for some free drinks and can also receive some discounted and free offers on their special products. Using these loyalty programs helps you to retain your customers and increase your business.
Now hope that you have a clear idea of how top app development companies can help you to boost up your business. It is one of the best app development company serving multiple clients on the versatile platform. Contact us now to develop your app idea with us.
Back