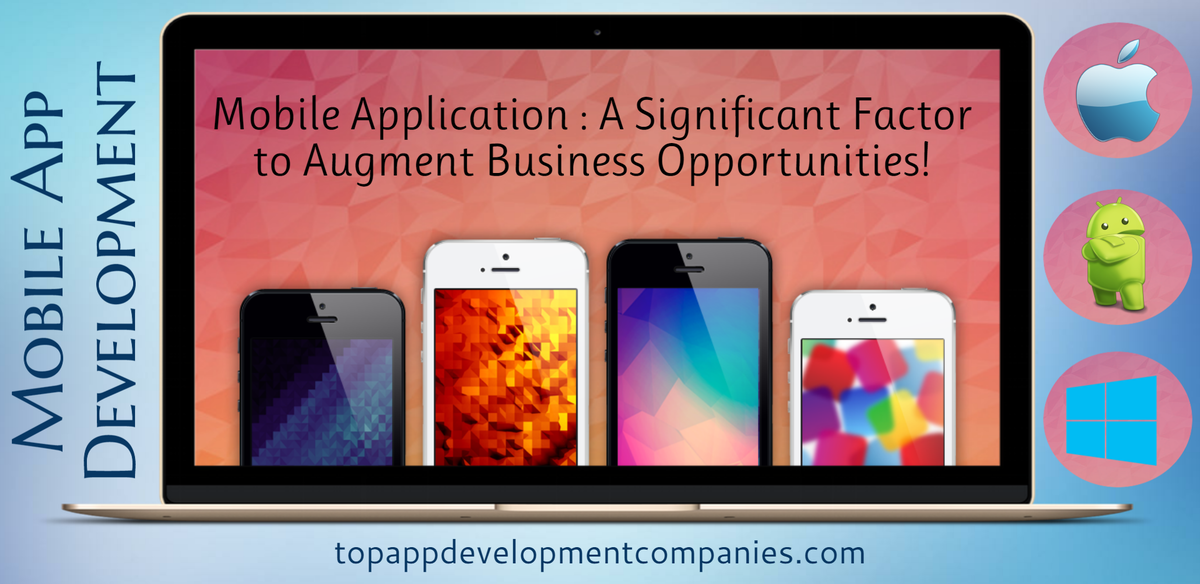 Mobile Application : A Significant Factor to Augment Business Opportunities!
10-24-2016
---
Thanks to the technology, the world is at our fingertips. The entire world is accessible to us. This is the reason why many businesses have shifted towards mobile approach. It not only unite us but also empower us to reach to millions of people which was almost like a dream before. If we throwback to the older days, accessing the entire world, customers interacting with businesses with just a few taps and clicks were considered offensive or you can simply say shocking! Isn't it funny!
Today where majority people are glued to their smartphones, mobile apps have leveraged opportunities for us to work online, stay online and go online. So, if you are still following traditional business approach (talking about those old aged websites) then this blog is for you.
Here is why you need mobile apps for your business.
1. To Be Omnipresent For Your Business:
We spend majority time in office online. An office is a place where we can constantly be connected with our business and customers. But what when we are off from office and there is no computer available? Yes, it's mobile technology. Developing a mobile app for our business will intact us with our customers. Customers can access our products or services 24/7. Access to our business is just a tap away for them.
2. Your Business Looks Better Than Your Competitors:
If your competitors have a mobile app for their products or services and you don't have then, it's quite definite that you are not going to get noticed. When your potential users need to make decisions regarding you and your competitors then, definitely you will lose the battle. The convenience of the mobile app is something that would help them to make the final decision.
3. Because Your Customers Want:
Whether you believe it or not, customers want to have an app for everything. The application has become a medium to access each and every information just by tapping screen or by performing clicks. Right from listening music, messaging friends, watching videos, ordering food everything has a destined app. So, having a business app is a mandatory factor to survive in such hard-core competition.
4. Promoting Business:
Just think of the mobile app as an advertisement board. It's colorful and unique. It's simple and easy to use. It's a bit fancier than the existing and functions exactly like your business website - highlighting all products or services to customers that helps them to find out what they exactly want from your app. By developing an app for your business is like exclaiming: "Hey, We provide you everything you want, just a single tap away!" that's how you promote and advertise your business. A decent mobile app can earn you good profits.
5. Listening To Customers Reviews And Feedback:
Customers are the king and you are slaves of them. If you don't listen your customers' voice, you can not augment your business. The app is one of the easiest ways to get reviews and feedback. With these, you can identify loopholes in your app and can fix it for better visibility.
Now, the ball is in your grounds. Ignore mobile apps and be ready to face the challenges or hire best development team from top app development companies to develop your business app and to explore the world. Your decision can turn tables. Best luck!
Back