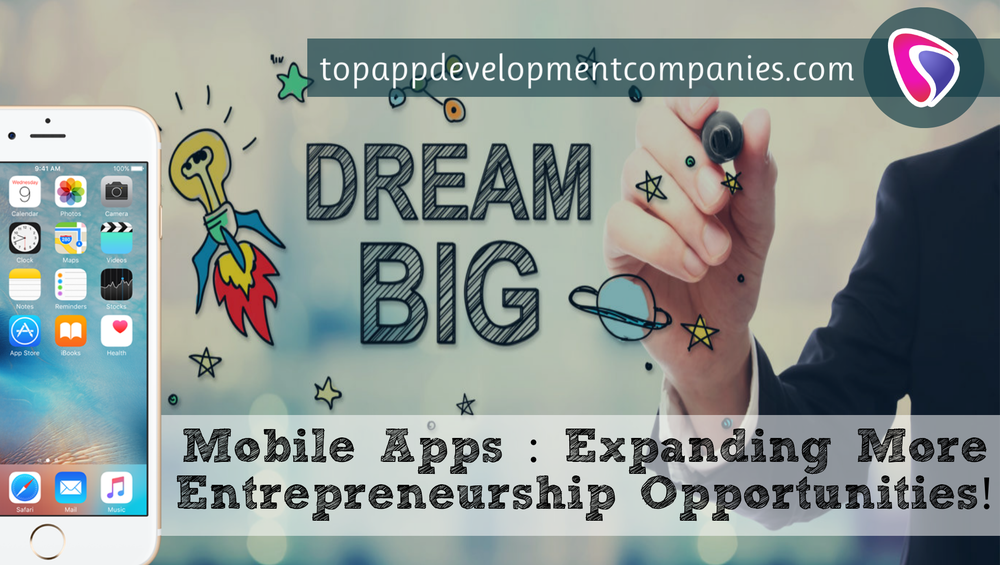 Mobile Apps : Expanding More Entrepreneurship Opportunities!
08-17-2016
---
In the world of innovations where technology is at it's highest peak to predict and fulfill the demands of the end users, it is quite hard to be a successful entrepreneurs. Young upcoming entrepreneurs are like forecasters that predict the customer necessity before it arises and so, if you want to be in the list of competitive and successful entrepreneurs then you need to have that foresight to figure out what your customer want before they come to know what actually they want. Afterall, entrepreneurs are the masters of innovators that spin the wheel of fortune into reality, right?
You can have a look at the history of some famous personalities like Steve Jobs, Bill Gates etc. They have that foresighted eye that made them renowned in the world. But, it is not as simple as it sounds. You need to figure out where exactly the game-changer wind is blowing, especially if you are a greenhorn.
Apps for Entrepreneurs
Right now it's drifting towards the applications. But How? There are ample amount of bonafide jobs available these days in the market, regardless of their location. Entrepreneurs can easily pick up several of their choices and can start working from home. Every tech-savvy entrepreneurs do know that they can do nothing in their business without smartphones.
But do you think that entrepreneurs possess all these skills? Do they work alone? No, they do not. Besides having a big team backstage that helps in completion of their daily endeavors, they are making use of cutting-edge apps to bring their game on the desk.
Entrepreneurs very well know that apps are everything. Right from scheduling meetings to keeping work reminders, messaging to making powerful documents, for each and every aspect there is customized app for all your business solutions that will help you to achieve your goal faster.
Apps to Move Money
In the business arena where apps like Venmo, Google Wallet, Apple Pay are there to handle payments, it has made transaction streamlined and easy with just a fewer clicks. There are apps that handles virtual video meeting helping young entrepreneurs to conduct their business decisions independent of their location. Such innovations in technology has allowed many startups and entrepreneurs to work seamlessly with the overseas clients regardless of geographical location. Today is the world of digitization where tailored apps are available for each and every business solution. Right from shopping to bill payments, scheduling business meetings till transportation, in each and every domain apps are breaking the roadblocks to conduct healthy business opportunity while helping your business to expand its horizons scope.
Apps to Manage Business
Technology has made it simple for entrepreneurs to complete their routine tasks, manage time and get the latest tech news while keeping track of responsibilities in an orderly manner.
One of the best perks of being an entrepreneur is that you get to pick everything of your choice i.e. location, working tools and working hours. Hence, with the increasing number of productivity applications made available, you can work from an office desk or from a hotel, lobby, or any coffee shop.
In fact, applications have made some entrepreneurs to be more productive, big thanks to the Wi-Fi connectivity. There are many apps available started by the ideas of young entrepreneurs like us that are highly popular today amongst which some of them are UBER, WhatsApp and much more.
Wrapping Up:
Just because you are sole proprietor that does not mean that you will find scarcity of resources. There is an app for everything. Some would be available for free while for some you need to pay out significant cost. Still, if you need any assistance top app development companies are always there to help you out. Drop us your quote and we will get back to you soon. Contact us now.
Back