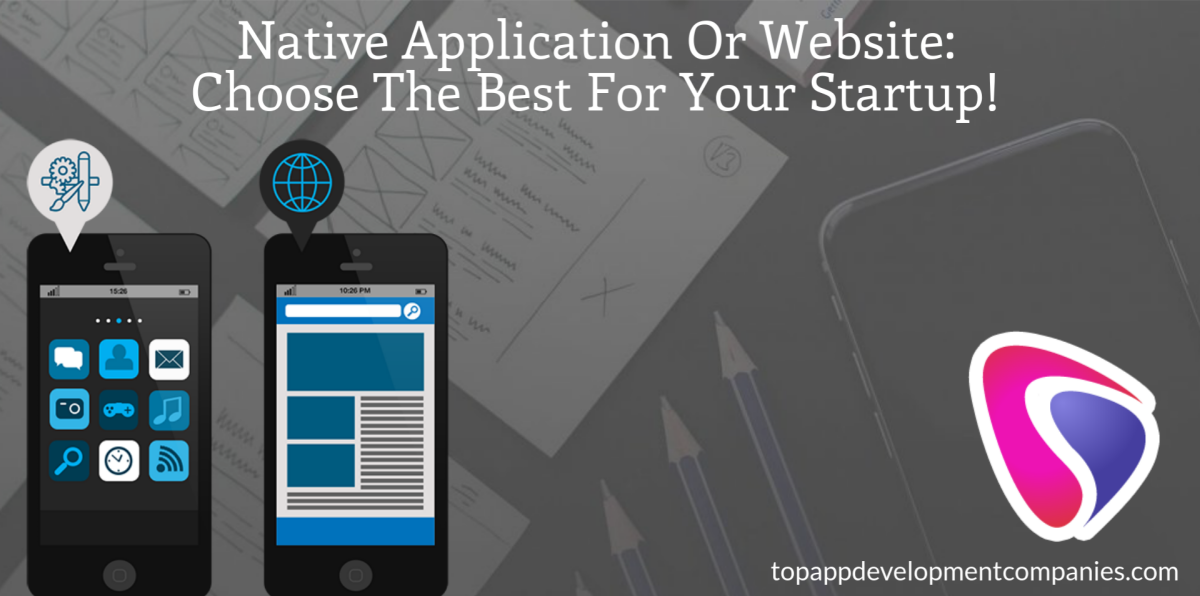 Native Application Or Website: Choose The Best For Your Startup!
11-15-2016
---
Well, you have amazing startup idea! Your idea has potentials to solve most complex and real-time issues but then what? Is my idea practical? If it's YES then, how will I convert my freaking awesome idea into reality? Wait, most important thing is should I go for a web app or should switch to native android or iOS app? These questions are like a headache for majority startups and entrepreneurs that baffles and smash up their enthusiasm for the startup they are craving since long.

Selecting between a responsive website or a native mobile app is more a business call than getting inside the technicalities that each platform offers us. The reason is simple: The same group of customer that access your business through a website is the one that can connect themselves with your brand on the go via smartphone devices. For enterprise and companies, mobile apps have become the best source to outreach customers. Well, the fact is that both are needed so there needs to be no debate whatsoever on this topic. So, Are You Thinking To Develop A Mobile App For Your Startup?

If you are thinking to develop a mobile app for your business then STOP! Answer the below questions posted by top mobile app development companies and then decide the best alternative.

1. Does Your App Consist Of Location Based Element Or Component?
Do you need to acknowledge your user regarding their location in current time?

Example: Taxi app – UBER connects drivers and passengers for a ride using location-based element. In such case, people are more likely to carry their smartphones rather than desktop. So, this makes sense for UBER owners to develop a mobile-based product rather than website.

2. Does Your Startup Idea Require Real-Time Information Delivery?
Does your startup idea need to give instant access to do something at the moment?

Example: Lift is an app that allows people to develop their habits by letting their behavior track by the app. As people perform different task and activities, they want to track all those behavior when they are away from their desktop and PC. This made sense to the lift owner that development of mobile first product would be the best alternative as compared to websites. People can carry smartphones wherever they go where websites and PC are not the relevant options to be considered.

Native Mobile App Or Website : Which One You Should Use?
Your business goal will have the final authority to decide whether to develop native apps or websites.

Example: Consider Pokemon Go. The app is available in the app store and can be easily downloaded and installed. If you want to develop a game similar to Pokemon Go then, mobile app users that can download and install your app is the best fit for you.

In contrast, if you have online ready website, you may want a mobile website same as your existing one along with the content. In such case, you can offer content that is mobile friendly instead of developing the whole app for the same.

Yes, there are situations where both the options are beneficiary. This kind of condition is ideal if you have a website along with mobile website before jumping down to the mobile app. Thus, you can offer the native app as a secondary app for your customer that can perform a specific task which was incompetent with traditional browser approach.

Concluding Note:
What matters most about the platform you adopt is : To understand when to go to the website and when you should hire app developers from India for the development of the mobile app. Well, native app developers do win the race in case of user loyalty but what matters most is the expansion of users to triumph over multiple platforms.
Back