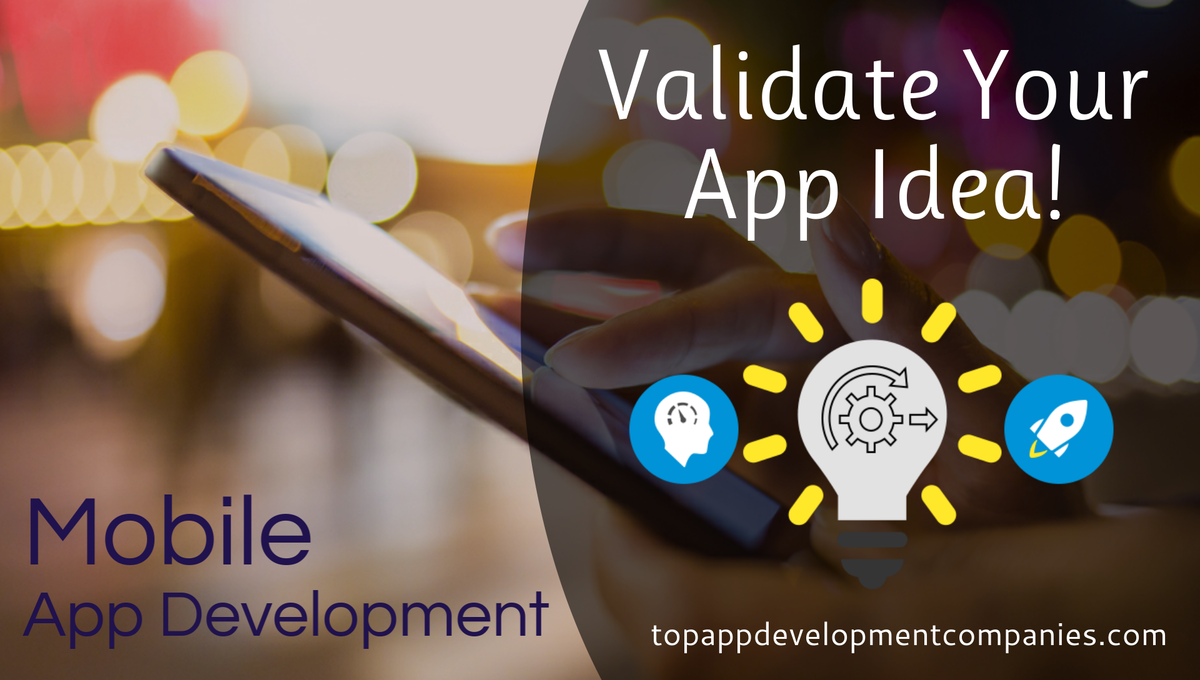 Perfect Validation Of Mobile Application - Get Faster And Successful Result
10-15-2016
---
Most of Business owners have some outstanding mobile app idea in mind! Obviously, they want to turn app idea in reality as soon as possible. But how? What most people fail to use in this excitement is to validate the value of mobile app idea.

Define Your Target Audience:
First, you should know a group of people that you will target. It is wise to opt for app supported by advertising if your app is likely to interest broad niche of an audience. However, word of mouth suggestions may work as well for a micro niche audience.

Test Your App Idea:
You may have an idea in mind that intends to solve the particular problem that people face or help them in their daily routine. But, have you considered the scalability of your app idea? Not yet, is not it? This is the perfect stage to test if your app idea has legs to balance. Obviously, you need to do research on a part before move out to the development side. Simply having an app idea is not much enough; it is important to check people demand as well as behavior on your app idea to confirm its success post release.

Create Your Mobile App Landing Page:
Minimum Viable Product and target audience choices have been analyzed. The next step is to develop your app idea in advance by making an announcement on the landing page. You can enable potential app users to sign up on the landing page to be informed all app updates. This will give you an idea of how many people are taking interest in your mobile app. It also joins the activity of potential app users. You can use this landing page to get the advantage of developing the mobile app by taking suggestions from subscribed users. You may ask for their choices on features and develop app respectively.

Landing page for future mobile app also helps in search engine rankings as normally, it takes weeks for Google to recognize a new domain. The landing page acts as a teaser of the future fully loaded a mobile app. It joins the audience with your app before it is released, so adding to mobile app marketing efforts.

Develop a Minimum Viable Product:
It's obvious that you may want to release an in-comprehensive app for the best use of people. Applications that have minimum features and fast time to market get good money than those with so many functionalities expecting high investment. Although you may have good purposes behind developing an app with every minute detail, it may be frustrating for users to know the navigation and usefulness of each feature. Instead, it is better to focus on main functionality and put it simple so that users can make it simply.

Simply, Don't hurry for mobile app development. There are lots of broken application because people do not want or do not understand how to use them. Be passionate and important during the entire mobile app idea validation cycle. Contact top app development companies for your business' good luck.
Back