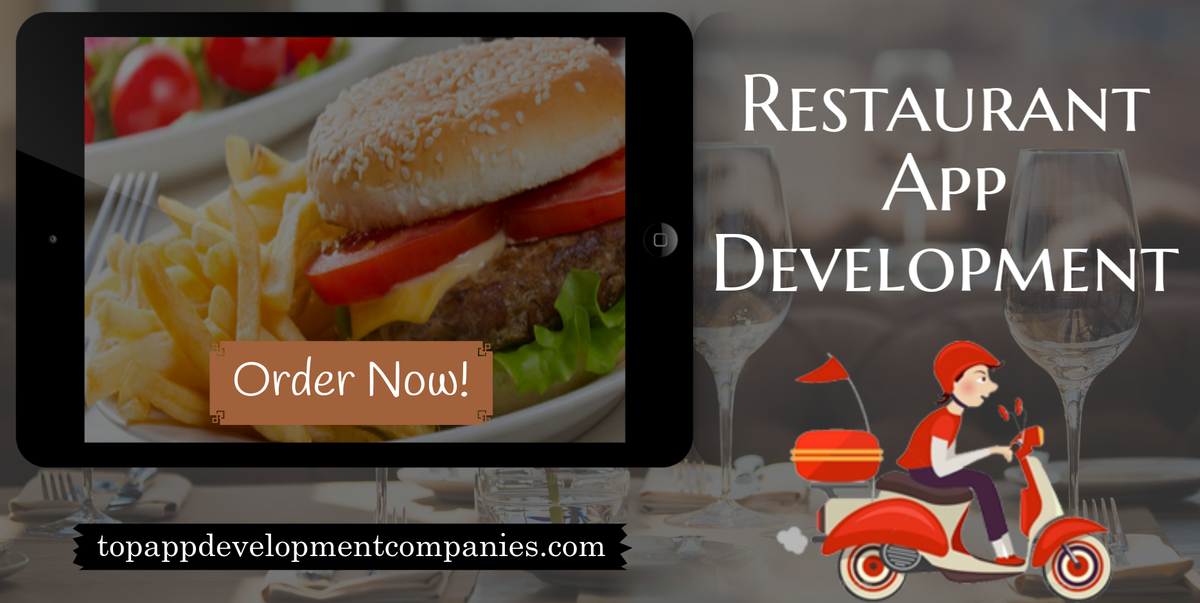 Restaurant Mobile Application: Excellent Way to Boost Business Profitability!
09-21-2016
---
Today's era is driven by smartphone application that has leveraged each and every necessity at our doorstep. Gone are the days where people used to visit the shops and get the products home. Just open up the application, buy your needed products, pay through your debit/credit card and you are done. Knock, Knock – Your product is at your doorsteps! Development of mobile application has turned many industrial domains to satisfy all its business needs. Many huge domains like Logistic, Healthcare, Education and many others have adopted the mobile approach. Amongst these, Restaurant is the most affected domain where the majority of the overall population orders food online. Let's face it guys! Gone are the days where we used to pick up the phone, dial the number and order the food. Nowadays, people are expressing out their feelings frustrated by an overload of work: If they do not have an online approach, I don't want to order food from them. Earlier online ordering was an option which has now become an obligation to be competitive in this revolutionary market.

Looking at the market scenario, play and app store are receiving almost 1,000 app submission from app developers amongst which, some reach success heights while some have flopped. Does it raise a burning question: What parameters are needed in order to make successful restaurant app?

Basics to win Restaurant Mobile Applications

What customers expect from your mobile app has changed a lot since years. Below are some of the basic points to be kept in mind for successful restaurant app development.

1. Location:
It's quite obvious that your customer needs to know your location in order to reach to you. But today's location simply means a display of a conversational map, working hours and other information that is easy to identify. If users fail to find this relevant information then, chances are high that you miss out some significant business.

2. Menu:
Inclusion of universal menu is not really a better option rather it will add more complications. There are multi-cuisine restaurants that offer variety of menus depending on the location, season and festivals. During such scenario, a full-fledged menu is not a good option to be considered. Instead, you need to offer location-specific, seasonal and festivals variety of a menu in order to serve your customer with the best food.

3. Online Ordering:
Online order is one of the best ways that eliminates the boredom to visit restaurant that awaits them in a long queue just to have lunch or dinner. Online ordering replaces traditional approach by offering several features that keep them highly competitive in the market.

Features of Online Ordering:

1. Saving Repeated Orders:
An application that allows their potential users to remember their "last ordered" food and re-order the previous or the favorite order would work more than any other. It will eventually save customers' time in looking back and forth in the menu.

2. Easy Payment Process:
An app that leverages customers with secured multiple payment options allow customers to pay online that makes payment for orders more easy and smooth.

3. Offering Deals and Discounts:
Consumers loves deals and discounts! So, offering deals and discount on various cuisines and food items will engage more customers with your app. This is an indirect approach to boost up your business with increasing user base and ROI.

4. Placing Customized Order:
Today, customers are quite demanding and so they expect that they can place customized order in top-rated restaurants based on their diet plans, health, and taste. It is not an easy task to add custom order module in your mobile app but, by neglecting custom module; you are surely missing an opportunity to earn more revenue.

5. Health and Nutrition Information:
As people are getting more cautious about their health, somewhere they are searching nutrition-related information. So, provision of nutrition information has become a mandatory approach for your mobile app.

6. Leverage Group Ordering Option:
Consider a situation where a group of people from same office order a lunch from their mobile in group order option. It will be like the win-win situation for both consumers and restaurant app owners.

7. Ordering Supplements:
Providing an option to add some extra supplements like double cheese, drinks and deserts would result in increasing more revenue for your app.

8. Feedback and Customer Reviews:
Giving feedback will not only improve your service but, will also provide you with valuable and timely information. Users giving reviews is an another way for trust building and promotion of your brand. Giving quick response to customer's discomforts and turning offended people to loyal consumers is the success mantra to increase ROI.

Below are some more ways that will increase your profit margin with the help of your restaurant mobile app.
1. Promotion of referrals through social media.
2. Offering mobile reservation for the people that still follows traditional approach.
3. Offer push notification for latest updates.
4. Encouraging for newsletter sign-ups.
5. Rewarding customers for their loyalty.

We hope that the information shared by us will help you to make best out of your restaurant app. Still, don't have app for your restaurant? Then, hire best app development team from one of the top app development companies and get your customized restaurant app developed. For further queries contact us now.
Back