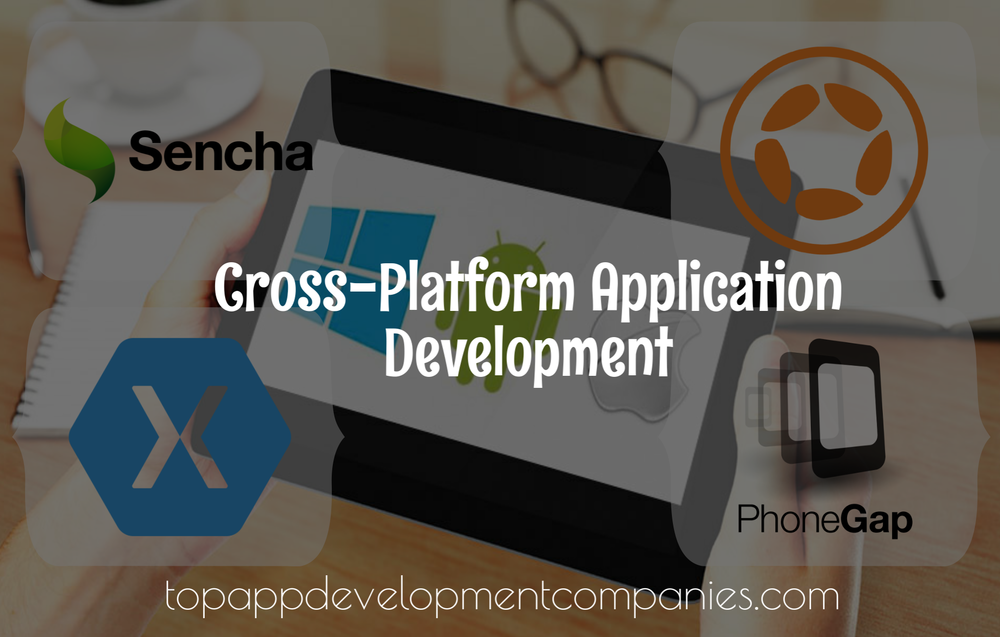 Some of The Best Tools for Cross-Platform Application Development
07-06-2016
---
Is your App developed under multiple platform support environment? It is one of the most common buzzword to be answered to millions of people around you before they make use of your application! Some of the top app development companies that are focusing merely on development of native apps tends to forget that, they are missing an golden opportunity which can aid them reaching out millions of people sitting next to them that uses mobile devices based on multiple platforms. By developing cross-platform app mobile app developers can make their app concept visible to N number of users globally which is one of the biggest advantage in terms of visibility as well monetary factors. Cross-platform is something that saves huge time (as its build across multiple platform), allows reuse of code and meanwhile reduces cost, which is one of the biggest factor to be considered for any cross-platform mobile development.
As Mobile industry is the one of the domain that faces massive growth, it's quite mandatory as well necessary to find out appropriate tools for development. So, just checkout the tools selected by Hyperlink Infosystem that can help you to develop amazing hybrid app that fits your budget.
1. Xamarin
Xamarin is considered as one of the leading cross platform mobile apps solutions. The release of Xamarin 6 has made it more optimistic to work efficiently and productively with some exciting new features. It permits you to develop apps in Android, iOS, Mac and windows using a single shared c# code base. It consist of free trial option, performance testing and app store delivery, that helps us to boost up our app. Sales Force, Microsoft and Bosch are some of its esteemed clients that believes in Xamarin development.
2. PhoneGap
PhoneGap which is powered by Adobe is the most well-known tools for development of cross platform mobile applications. Earlier renowned as Apache Cordova, PhoneGap is a simple & elegant tool where developers find it easy to translate from HTML5, JavaScript and CSS. PhoneGap development supports multiple platforms like iOS, Blackberry, Android and Windows. It also facilitates you to share your application among your team that will lead to much better suggestions and will reviews scope for improvements.
3.Sencha Touch
Sencha Touch is a HTML 5 mobile application framework that permits you to build hybrid apps giving you native look and feel. one of the Perfect option to be selected for complex web apps. As it is HTML5 based, it's highly flexible and is compatible with versatile device. It do supports animations, events and has easy learning curve compared to another frameworks.
4. Corona
Are you are a game developer? Want to develop multi-platform games? Then, corona SDK is the right option for you. It fosters you to create amazing 2D games supporting actual-time testing and monetization. It's powerful tool allows you to build apps much faster than you have ever thought. As, it is Lua based it has easy learning curve.
Development of applications to stay connected to wide-range of users globally has never been so easier before. These tools gives you immense support to develop platform independent apps on a faster pace. So, if you are thinking to develop such app then don't panic. Hyperlink Infosystem is here to guide you out. Our expert team have several years of experience that will help you to develop your app as per your requirement. Contact us now to make best ever app with us!
Back