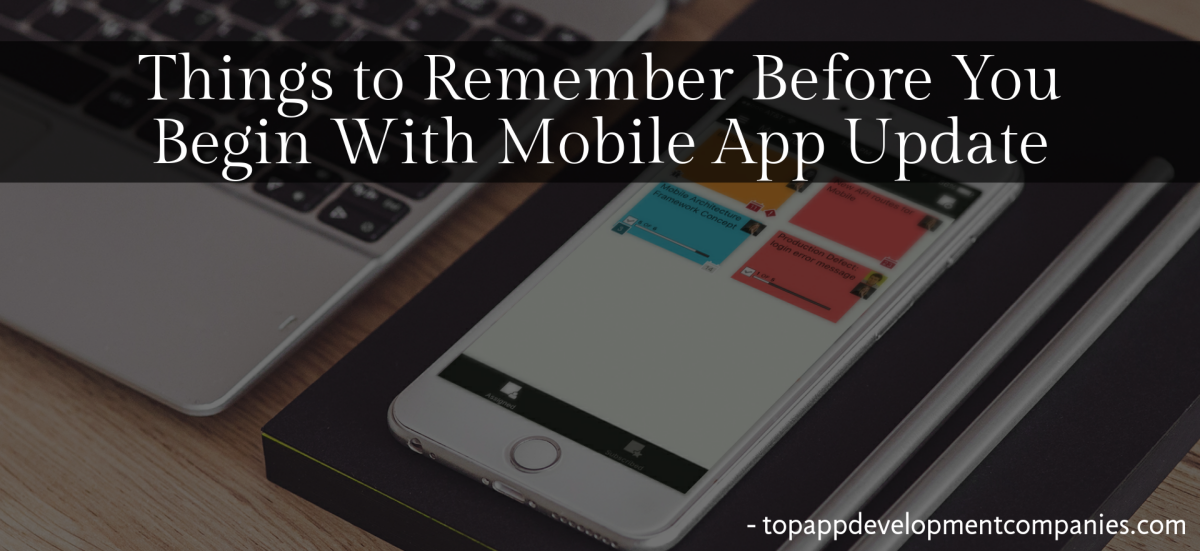 Things to Remember Before You Begin With Mobile App Update
12-06-2016
---
Once you have developed and deployed your app in app store. Then what's next? Simply deploying an app by integrating features into it is not enough. You need to keep your eyes open and be ready to meet emerging market needs whenever needed. This can be done by updating your app at regular intervals. Releasing app updates is one of the best ways to bring your app in front of users. Both, Apple and Google have a list of apps that are updated. Frequent updates are the sign that signifies that the app is being maintained by its owners.

The app update is one of the most challenging questions. It needs to filter its app multiple times to find bugs and fix them to ensure its refined quality. So, in this article, some key questions are answered by top app development companies that would help you during app updates.

1. Does App Update Frequency Matters?
Yes, the update frequency matters the most. Releasing regular updates will help both users and team to get the best out of the app. Well-developed app updates at least once a week. However, if you don't have much to update your app then try to update your app at least once in a month. Find out bugs, fix them and release it as an update. By this, you can gain users attention towards your app and increase your user retention rate.

Also if your business is affected by seasonal changes then your app is the way to reflect those changes. Eg: If you have garments business and it's summer season then update your app with latest summer deals to entice user for more shopping.

2. Should I Release Major Or Small Updates?
It is one of the most important questions that baffles majority businesses. It's, therefore necessary to keep an adequate balance between small and larger updates.

Well, app updates depend mainly on its features. Larger app updates are hard to handle and can even indulge a month to release an update. In such case, how business can achieve the proper balance?

It's simple. Try to adopt features that can be completed within two-week development cycle. Some features that are complex and consumes 2 or more weeks takes one month to get live. Calculation of time consumption is essential as it does not only involves development but also includes testing. There are cases where the updates are complex. In such situations break down updates into the smaller denomination. Allocate more resources and release updates in iteration i.e small updates followed by large one. This way the app would undergo two release phase and its quality will also be maintained.

3. Analyze Your Competitors:
Well, it's a good idea to work with the proper mechanism and plan app updates but, it's equally important to concentrate on your competitor's activities. As a business, you should analyze changes made by your competitors and should come up with something new, leveraging app unique and better than your competitor. Set your benchmark at the top of the roof.

As the application becomes old, updates would face more complexities. This may arise need to hire more resources. However, important things to remember is, do not go with bad updates or updates full of bugs. Invest in hiring resources and go with good updates because business would end up losing more with a bad update rather than a late update.

4. App Update Should Target User Base:
If you want your app to perform well, then release updates keeping in mind targeted audience and market scenario. You development methodology should meet market expectations. For instance: Users who use mobile apps prefer to make regular updates to your app. On contrary, marketing apps do not require frequent updates. Analyse users need and release updates accordingly.

To increase user retention rate and to make your app more user-friendly, update your app at regular intervals for best results.
Back