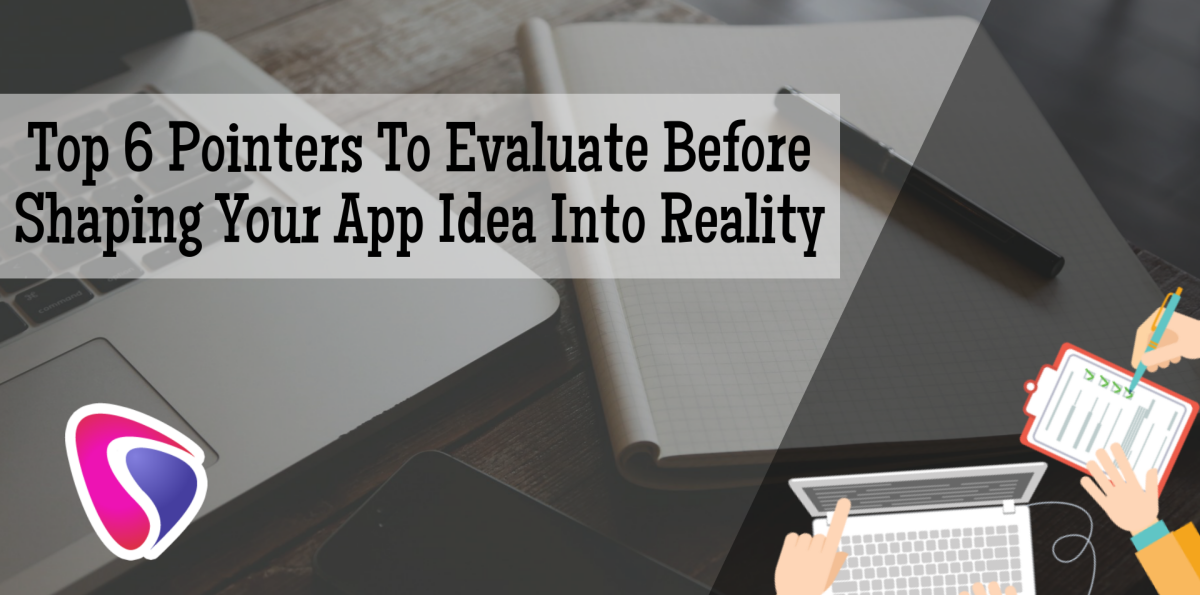 Top 6 Pointers To Evaluate Before Shaping Your App Idea Into Reality
12-21-2016
---
Many individual entrepreneurs and companies are cropping up with unique app ideas to explore its existence in their field. Their main motto is either to outreach new customers or to serve their existing ones. However, either due to lack of enough expertise and experience, majority people are unaware of the essentials needed to turn app idea into reality. Well, hiring one of the top app development companies is one of the best options to bring your idea into existence. So, if you are amongst the one that has an app idea and doesn't know how to shape it then follow below steps to get the best app developed for your business.

1. Conduct Deep Market Research:
Once you are clear with your app idea then start thinking it to acquire space in the app store. Answer below question:
1. Your app is fragmented into which categories?
2. What level of competition will your app face?
3. What factors will make your app survive in the app store?

Answering these questions will refine your app ideas. Hit keywords to pick top competitors and check out their app to understand users expectations. Study their reviews and feedback and list down users pain points and competitors USP's. Develop an app with some unique concept to ensure success.

2. Abstract The App Idea:
Grab a notepad and just jot down your app purpose it's going to serve, its intended users and also fathom will it relate with your brand reputation or not. Once you are clear with your app idea then, hire the best app developer to further enhance and build the app that returns maximum revenue.

3. Pick Development Platform:
Well, it is one of the most important decisions that baffles majority entrepreneurs. iOS and android are the two picks amongst which one needs to be selected. Selection of development platform depends upon your budget and of course on your app traffic stats. As people are scattered on multiple devices to access single information, it is advisable to go with hybrid app development.

4. Name Your App:
Generally, app logo and the name is something that entices users towards your app. They are like your brand representative with which user makes its first interaction. So just make sure that your app name should relate to your brand. Funding your app is preferred only when you have the proper landing page, domain name and relevant app icon and name.

5. Estimate App Cost:
App with fewer complexities takes less development time while the app with more complexities increases development time and cost. So, it's imperative to decide app development timeline and budget to move ahead with the further process.

6. Build Your Team:
The first and the foremost step in app development is listing out needed resources. What qualities do you hold as the CEO? Do you have strong Co-founder with technical skills and know-hows? Building app is more beyond development. For startups, define your core team that includes designers, developers, testers, marketing team and then proceed to next step.

Bringing app idea into existence put lots of efforts and hard work. Work on above tips and explore best app visibility amongst the audience.
Back