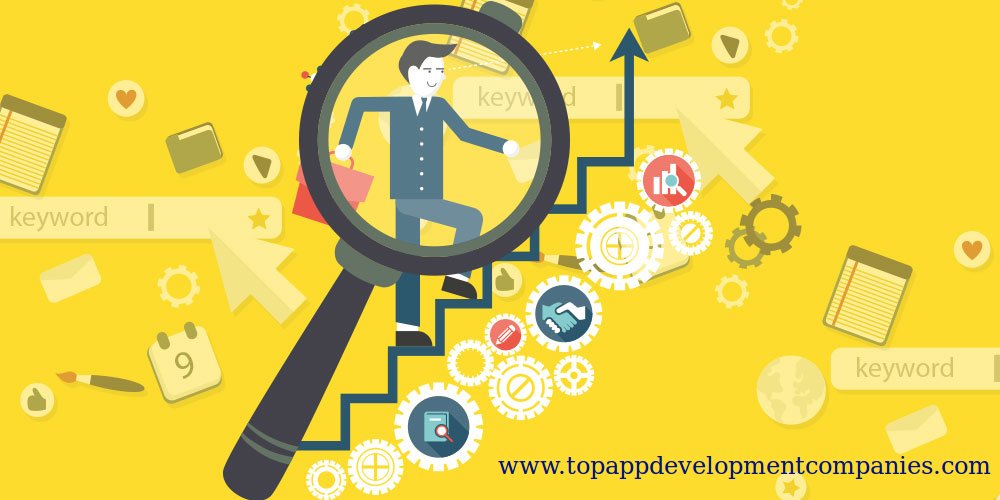 Using Searching Strategy as a part of Digital Marketing : Understand the Importance of SEM & SEO in 2016
06-10-2016
---
Using "Searching Skill" as a part of your Digital marketing strategy in any App Development Company is nowadays like a need and a mandatory scenario. Majority of the rankings goes on hike because of combination of " Proper strategy + Searching Pattern" . Each and every person of the team regardless of difference of domain (i.e Social Media, ASO or other) needs to get acknowledge about the fundamentals of SEO and SEM – as it has evolved fast and that we can visualize in the year 2016 and much more to be evolved in the upcoming future years.
Search Engine Optimization (SEO) :
SEO is nothing but the website optimization to get better traffic ratio from Search Engine.An optimized web site is more well acknowledged by Search engine crawlers, so more are the chances to rank higher in SERPS.
SEO is one of the natural and cost-effective method to meet expected search engine traffic and audience(visitors). It also make sure that keywords should maintain appropriate frequency in a page which is commonly known as keyword density. It also checks whether Page title and Meta tags are optimized properly that effects not only to site content but also for the targeted keywords. During SEO one should also keep a check on quality inbound links that builds brand image meanwhile increase traffic on site and increase in popularity of particular page.
The main motive behind conducting SEO for various website is to ensure that Search-engine and visitors do get quality material whenever whenever results are returned from search engine and this is the reason why SEO is knows as organic search.
Two breeds of SEO : On-page & Off-Page SEO
1) On-Page SEO :
On-page SEO are some of the guidelines and strategies one applies to their website to drive more traffic and makes site more search friendly.
It includes Proper Title Tags , Meta-data, H1 and H2 tags , Images naming convention and alt-tag , Proper URL format and much more.
2) Off- Page SEO:
Off-Page SEO are all the events and activities outside the website boundaries and beyond the designing concept.
IT Counts Social Media Marketing , Outbound links , Link-building, Social bookmarking and much more.
Search Engine Marketing :
SEM can be understood as an advertisement campaign which is paid by company to be exhibited in eyes of Search engine results that shows path to visitors on some specified pages within the website. Through SEM you buy some region /space in SERP to be displayed in front of Searches.
Nowadays SEM generated traffic is more essential source as it is targeted traffic drives on your site. Nowadays people find their problem solution in search engine and answer to all their questions arbitrary starts with Learn how to do this – which is known as intent. And today as mobile is the biggest human invention that has become an inseparable part of our lives , intent has become much more important. So if somebody clicks on ad they are more probably to convert.Most Companies depends heavily on paid search but forgets to include SEO efforts – because it is the main Marketing funda.
Quick word on Mobile Search
For 2016 , Search is heavily mobile-based. With mobile optimized navigation, location, search engine everything is mobile focused. Mobile search is on the spot marketing where audience requirements are displayed in mobile pixels.The intent signal is the search results and context signals is mobile that carts services like location that helps you to appropriate answer the question.
SEO & SEM both are the inevitable factors every digital marketers needs to keep into consideration. Stay tuned to the top app development companies for further updates. Contact us now.
Back