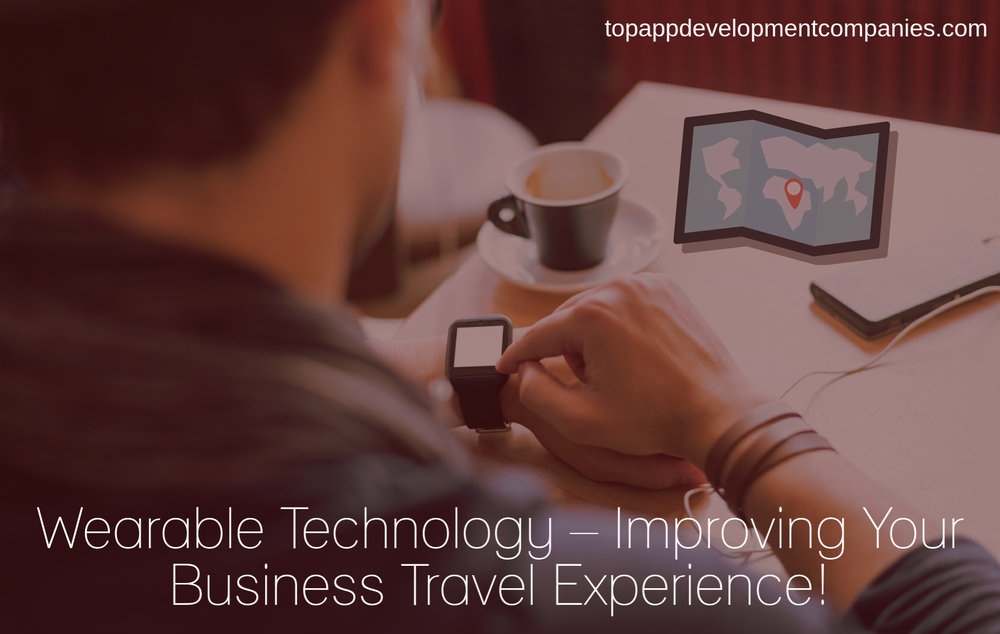 Wearable Technology – Improving Your Business Travel Experience!
07-30-2016
---
Travelling is something without which one cannot resist. Hardly there are people that find traveling bit boredom and slug. Ordinary people especially youngsters and college going students finds traveling a medium of excitement, joy and a chance to spend some happy moments with their friends or beloved but the same is not the case with the business persons. Business oriented people do work-oriented traveling and the hurdles faced are quite toilsome and irritating.
For instance, a business traveler is flying toward the airport in busy hours and the pressure is at the paramount when the traveler is close to boarding time. Holding luggage and bags in one hand and passport in another if anyone calls the traveler he/she has no hands free to receive the person and the things get worst if it's related to some crucial business meetings or emails or any kind of important updates. Isn't it really peeving? Is there any solution to get rid of such problems? And the answer is big YES. WEARABLE TECHNOLOGY is the fit in for such business persona that helps them to work out in a way that keeps you away with the distraction.
Wearables are the devices to be worn on the body which are connected with the smartphones or the Bluetooth enabled devices which make it easy for you to view all the important information through Watch. These devices prove to be very useful for business travelers to connect with customer regardless of place and time.
Following are the Keynotes highlighted by app developers that will give you a brief expansion of why business traveler needs Wearable devices and how they can help them to work in more optimized manner.
1) Business Traveller – Facing Time Management Issues
For any business person, time is the factor that holds more importance. In such a fast paced environment where each and every minute spent becomes the reason for your success and failure, business people need to be synchronized with time and for such reasons, smart watches are exclusively designed with the purpose that helps such people to cope up with their schedule & routine without missing out something important. Smart watches are a medium to make us aware of the same information that was earlier available through our mobile phones. Carrying a cellphone in your pocket and receiving updates via watch sounds too cool and easy. It makes it easy to access all the real-time important information that you cannot afford to lose
2) Finding Directions and Locations
There are some headphones that connect to the smartphones & tablets that help to track the person location. Roaming inside big cities and town during business travel often arises the need of hunting out some new places like of businesses, hotels, and restaurants. These smart headphones do possess GPS system that helps users to hunt new directions as well locations and also aids you to get the correct directions and communications.
3) Storing Information and Keeping Change Track Record
With weather & other conditions flights are getting delayed and as a result, travelers need to waste their time sitting in an airport. These smartwatch stores all the traveling information i.e Arrival and departure time and much more that makes traveling more easier and comfortable. It also allows you to take note of the important information during the meeting, conference or any other occasion.
Wrap Up:
Wearable devices developed by the top app development companies are some of the amazing innovations that make your daily task easy and comfortable. Still, do you find some more pros of wearable technology? If yes, then contact us to discuss more innovations with us.
Back